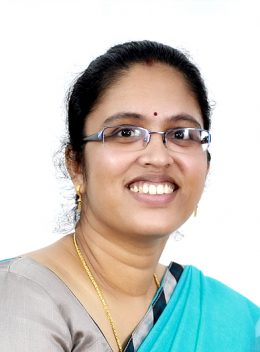 Dr. Priya P.
MBBS, DNB (Anaesthesia)
Sr. Consultant
Experience 13 Years
Dr. Priya P has extensive experience in Anaesthesiology and specialised in the administration of anaesthesia for all surgical specialties including organ transplant anaesthesia. She also undertakes pre-anaesthetic evaluations, administration of anaesthesia outside operation theatre and labour analgesia.
Before joining Bangalore Baptist Hospital, Dr. Priya worked with the Pushpagiri Medical College and Cauvery Medical Centre.
MBBS
Pariyaram Medical College, Kannur, Kerala
DNB (Anaesthesiology)
Bangalore Baptist Hospital
Pre-anaesthetic evaluation
Administration of anaesthesia for all surgical specialties except cardiac anaesthesia
Labour Analgesia
Administration of anaesthesia outside operation theatre
Peripheral nerve blocks
Indian Society of Anaesthesiologists Member
Indian Medical Association Member