Quality medical care
Quality care at the hospital means ethical and compassionate care in a state-of-the-art facility. The professional culture at BBH motivates all members of the organisation to continually strive toward improving the quality of care.
Subsidised treatment
BBH sets aside a significant portion of its income towards the care of poor-patient. The Community Health Department (CHD) serving as the outreach arm of BBH works to make a difference to the lives of the less privileged, living in the rural & urban areas of Bangalore.
Legal aspects
BBH is registered Society and a not for profit organisation under Section 12A of the Indian Income Tax Act and 80G of the Income Tax Act. We are also registered under the Foreign Contribution (Regulation) Act 1976 for all foreign contributions.
Our Vision
'Healing and wholeness in the spirit of Jesus Christ.'
---
Wholistic care
Providing compassionate wholistic care to all with utmost professional excellence.
Academics and research
Developing committed professionals through quality academic and research programmes.
Governance and innovation
Keep growing and staying relevant through appropriate governance and innovation.
Helping the less fortunate
Reaching out to the poor and the disadvantage to improve their quality of life.
---
Our Values
Respect
Excellence
Effectiveness
Integrity
Compassion
Professionalism
Socio economic inclusiveness
Christ-centeredness
2022
AHPI Award-Best Hospital to work for
2021
AHPI Award For Excellence in Community Engagement

National Healthcare Achievement Awards For Best Multispecialty Hospital in Bengaluru-2021

Economic Times Award for "Excellence In CSR"(2021)

Insight Success "Best Of 5 Recommended Hospitals-2021

Economic Times Award for "Best Multispecialty Hospital"- South Zone (2021)
2020
Outstanding Teaching Award by AHPI
2019
Business Excellence -Star Icon Award by CII : Emerging Leaders in Healthcare

AHPI Award-Best Hospital to work for
2018
Nursing Excellence by NABH

Vayoshreshtha Samman National Award
2017
Excellence in Community Engagement by AHPI - Association of Healthcare Providers (India).

"Performance Excellence" based on Malcolm Baldrige criteria by IMC Ramakrishna Bajaj National Quality Award

Centre for Quality Promotion - by Consortium of Accredited Healthcare Organisations
2016
No.1 Bengaluru's Hospital for Reproductive Medicines Unit - IVF - by All India Fertility & IVF Ranking Survey
2015
Most Promising Diagnostic Facility in Karnataka - by Global Business & Leadership.

Excellence in contributing towards Medical Education - by Indian Medical Association (IMA).
2014
Quality Initiative for the Nation award by QCI-DL Shah National Quality Award.

Most Promising Multi-Specialty Hospital in Bangalore - award by Worldwide Achievers.
2013
Healthcare Communication - A BBH initiative for the Nation - award by QCI-DLShah.
2012
Ingenious contributions to operational excellence - award by FICCI - Federation of Indian Chambers of Commerce and Industry
2011
Delivery of high-quality patient care - accreditation by NABH - National Accreditation Board for Hospitals and Healthcare Providers and NABL - National Accreditation Board for Testing and Calibration Laboratories.
Our Management Team
The management of Bangalore Baptist Hospital is governed by the Christian Medical College, Vellore. The Governing Council consists of trained doctors and professionals from CMC and BBH. The close-knit team at BBH aims at leading the hospital towards excellence in every aspect of medical care.
The Administrative Committee members include: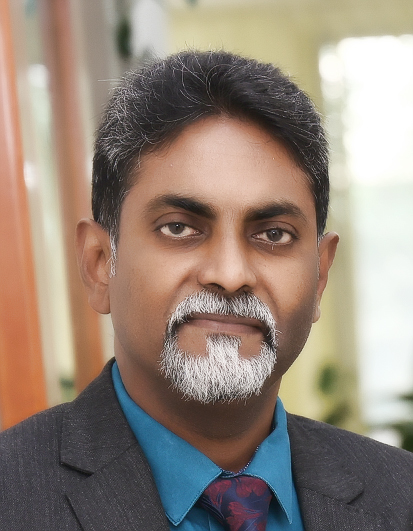 Dr. Spurgeon
Director (CEO)
Mr. Sunny Kuruvilla
Associate Director & Head -Admin Division
Dr. Philip Thomas
Associate Director, Head-Medical Division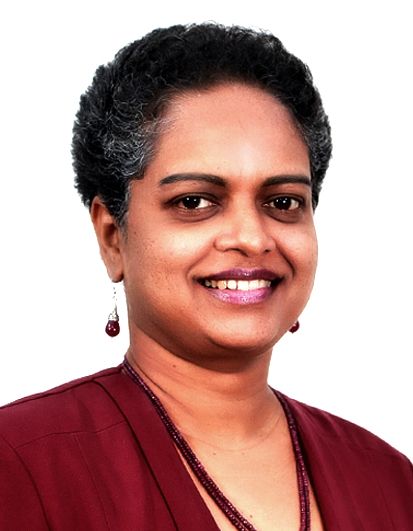 Mrs. Roshini Susan Poonnen
Head-Finance Services Division
2022
Janapriya Clinic opened for poor and unaffordable
2022
Front View Building (WCHRC) Exclusive Facility for women and children
2022
Express Healthcare - Specialty clinic in K Narayanapura
2021
AASARE - Artificial Limb Centre started
2020
1st Renal Transplant Surgery done
2020
Launch of Bone Marrow Transplant Unit
2019
Living & Learning centre – A facility for all academic program with advanced facilities like digital classrooms and library

Book Release – Communicate. Care. Cure. Third edition
2018
Expansion of the reach of service Property acquisition at Devanahalli

Express Clinic – a one stop for all OP services
2017
Launch of ASHA Block Simulation Education and Research Centre (SERC);

Academic Centre for Allied Health Science courses

New Emergency Block
2016
Launch of New 21 Bed State of the Art High Intensive Care Unit.

Started B.Sc. Radiotherapy under RGUHS
2015
Launch of the Rural Palliative Care Project
2014
Started B.Sc. Medical Imaging Technology & Diploma in Ophthalmic Technician Course under RGUHS

Commissioning of Special Private Wing & MRI facility.
2013
Launch of Cardiothoracic Unit with first coronary artery bypass graft was carried out successfully

Introduced a one-year Fellowship program in Healthcare Quality Management (FHQM)

Launched 'Smile on Wheels' a mobile outreach clinic in partnership with Smile Foundation

Started B.Sc. Medical Laboratory Technology Degree under RGUHS

Established a biogas plant within the premises to manage organic waste and supply fuel to the hospital cafeteria
2012
Launched the Collaborative Child Response Unit- "Baptist Balasuraksha", to address the issue and help of child abuse victims

Started a monthly IVF programme for couples
2011
Launched 'Project Believe' – an initiative to establish a radiotherapy unit for providing palliative radiotherapy to underprivileged patients

Introduced initiatives to improve communication in healthcare services in association with Mudra Institute of Communication, Ahmedabad (MICA)

Received NABH and NABL accreditation

Started BSc. course in Nursing
2008
Started certificate course in Dialysis Technology
2007
Initiated the Hospital Auxiliary Nurse Training Programme
2004
Received ISO9000 certification for quality and standard in services.

Started Diplomas courses in Operation Theatre Technology and Anaesthesia Technology

Started the Dialysis and Nephrology services
2003
Launched 'Prevention of Mother to Child Transmission of AIDS and HIV' project in collaboration with ASHA Foundation
1997
"Hospice and Home Care" program in partnership with Wake Forest University, NC, USA
1996
Launched the Rebekah Ann Naylor School of Nursing. The first GNM course was started as part of the curriculum
1995
Setup an integrated Palliative Care programme to reach out to people with a life-limiting medical conditions
1993
Launched Diploma course Medical Lab Technology

Affiliated with National Board of Examination for DNB programmes
1991
Launched Diploma course Medical Records Technology
1990
Launched Diploma course in Medical Imaging Technology
1989
A tripartite MoU was formalized between the Southern Baptist Convention, Christian Medical College (CMC), and Bangalore Baptist Hospital (BBH) Society
1988
Became the first hospital in Bangalore to admit patients with HIV/AIDS
1982
Initiated a one-year training programme in nursing
1980
Mother Teresa inaugurated the chapel, which is considered the 'Heart of the Hospital'
1976
President Fakhruddin Ali Ahmed visited BBH and commended its dedication and service to humanity
1973
Bangalore Baptist Hospital was founded as an initiative by the Southern Baptist Convention (SBC) to provide holistic healthcare services especially to underprivileged and marginalized sections of society in India, Dr. William Rowlett and Dr. John Wikman performed the first surgery for a patient suffering from Bilateral Congenital Cataract.